Dear Harvard,
How are you? I hope you are well! My name is Jared Kushner, and I would like to go to you. As an example of how smart I am, here is some money.
I heard from my daddy and my friends' daddies that you are a big house for smart, good boys. I am a good boy! I am nice and my face is very smooth. Would you like a hundred-dollar bill? It has Benjamin Franklin on it! He is silly, because he only has hair on the sides, not on the top. Here are some of him!
Here are some facts about me: I am Jared. I am more than six feet tall, which is funny, because feet are on your legs, not how tall you are! That always makes me laugh. My favorite color is green, like money. My favorite shape is rectangle, like money. I also like round, which is like some kinds of money that poor people use for littering in fountains.
When I was a kid, which was last year, I got mad that there was no sixty-nine-dollar bill, so my daddy paid the U.S. Treasury to make one special for me. I showed it to all my friends and we all laughed and then I gave it to our maid because I was bored with it. She cleaned it and gave it back to me so that I could throw it away.
I am a good student. I got straight D's in high school. "D" is the first letter in the alphabet. At first, the teachers said "A" was the first letter, but my daddy paid the teachers to teach us a new alphabet song so that I wouldn't feel bad about my grades. It worked! In school, my favorite classes were recess and lunch. I did very good on the SAT because I filled in every single bubble, even the ones for my name, which was a trick question. I am so smart! For me, tests are as easy as D-B-C!
I am good at after-school activities, such as sports and allowance. I was on the basketball team in high school. My daddy gave the referee money so that I didn't have to dribble and could just carry the ball. All the other good boys were jealous, but only my daddy loved me enough to pay the referees so that I got to carry the ball and use a ladder. Ladder dunks are worth fifty points.
My daddy is also so good at games. Daddy and I like to play a game called hide-and-go-seek, which is where we tape money to ourselves and go to the Cayman Islands and hide the money all around. We are so good that no one ever finds it! Daddy said we were there to put the money in the laundry, which is funny because after we buried the money it was so much dirtier and sandier than before. My daddy is so silly sometimes!
Harvard, I would like to go to you so that I can be big and strong someday, like all my daddy's friends. They are so cool and impressive. They wear ties all the time to keep their shirts from falling off. My daddy is so rich that he can buy any building he wants, even the Empire State Building or the moon. Here are some things I want to be when I grow up: a fireman, an astronaut, a business boy, a fire truck, a thousand-dollar bill. If you would like some more money, here is some more money!
I do not want to be mean, but if you do not let me into you something bad might happen. My daddy is very nice but when he is mad he can be very scary. One time when he got mad he made a lady go to my uncle's house to kiss my uncle even though the lady wasn't my aunt! Yuck!
Anyway, thank you for letting me into Harvard! I am so excited to go in you. When I arrive, I would like four dorm rooms, a parking space for my Range Rover, a girlfriend, a girlfriend for my Range Rover, a pony, a Range Rover for my pony, three opals, and the ocean. I have been a good boy and I deserve it!
Love,
Jared Kushner, grade 12, age seventeen and a half. ♦
For many students and families, Harvard is the dream. Consistently one of the few best schools in the world, Harvard is also one of the most competitive. With application season getting more and more difficult, how can students step up and make their essays stand out? Take a look at the following essay intros from Harvard students on AdmitSee:
Winter Sensation
Class of 2019
I would be perfectly content if I were to meet Dave Grohl, the singer of the band Foo Fighters. Of course the situation would have to be a bit more contrived than just bumping into the man on the street; it would happen at a concert. View full profile.
Isades
Class of 2020
We didn't call our car the "Pile of Junk" for nothing. That was just the most logical title for a vehicle that broke down so often that my dad recognized the men who operated the tow trucks. The name made sense given the pervasive odor of French fries that followed the car wherever it went, the swim gear and tools cluttering the backseat, and the shuddering sound that betrayed its approach from a mile away. Read more.
Nsintros
Class of 2019
I sit anxiously as I wait for the light to turn from red to green. Anticipation consumes me as I clench my hands around the steering wheel, prepared for the hard left turn that comes after the start/finish straight. The vibration of the twin engine that sits about five inches behind my seat shakes my whole kart. I can hear the spilling rain slam against the asphalt and my helmet and I can feel its moisture covering my hands. Continue reading.
Crazyhinduboy
Class of 2018
As I struggled to understand the theory of relativity, the opening of my door startled me. No one was there. Then…BAM! In came a dancing fool, wearing only a pair of tighty-whiteys, high socks, a vest of chest hair, and a thick coat of shaving cream covering his face (except his prized mustache, of course). It was my papa! Using his microphone razor, he started singing his personal rendition of "Party in the U.S.A." But then he realized I was over-preparing once again, so he stopped in his tracks and, on cue, shouted his famous phrase: "Just get a zero!" This was just another one of my papa's orchestrated shenanigans to teach me to be optimistic. I couldn't help but smile. View full profile.
Taylor K
Class of 2018
I think it is safe to assume that no one would consider me incredibly ladylike. I usually have a calculator in one hand and my lacrosse stick in the other. I'm never one to draw any attention to myself either. During school, I sit quietly working on my latest math or science assignment. After school, I have been known to roll my eyes as my team announces that tomorrow is "dress-up day," which is a regular promotion for our game. I have always been content to be a silent force, wearing blue jeans and sweatshirt. Read more.
Applying to college?
View the app files and essays of accepted students.
LEARN MORE
Are you looking to apply to Harvard? Make sure to search through profiles of students accepted to see essays, stats, and advice. See how they got in, and how you can too!
About The Author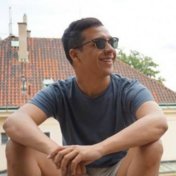 Drew Evans
​Drew is a content and social media guru. When he's not working, he loves to photograph, play music, play sports, and travel. He is also weirdly obsessed with Thai food, Girl Scout cookies, and learning new languages (even though he's not fluent in any). For any editorial ideas, contact info@admitsee.com.